Available for group gatherings and special events!
Contact for more information.
Half-Deck Tarot Reading - $20
A mini or sample Tarot card reading. You pick which half of the deck you would like read. (limit to three questions following the reading.)
Full Tarot Card Reading - $55
The full Tarot card reading answers your questions and gives insight to all matters of life. Your past, present and future will be explored and any questions you have will be answered. (no limit on questions following the reading.)
Palmistry Reading - $35
One of the world's oldest forms of divination and fortune telling. The reader translates the Heart, Head, Life, and Fate lines and mounds of your palms according to your past, present and future. This reading gives you information on love and attraction, creativity and intellectualism, physical and general well-being, your life's path, success and obstacles. (no limit on questions following the reading).
Full-Life Combination Reading - $85
This is our most popular reading and at such an awesome deal, how could it not be? If you're looking for the all-around greatest detailed and most informative reading, this is the one for you. In the "Full-Life Combination Reading", you receive a Palm reading, Tarot card reading, and a crystal energy reading.
Lover's Reading - $110
Our everyday questions as the human race, "Is he the one?" "Will she say 'Yes' when I ask her to marry me?" "Is my spouse/significant other cheating on me?". These questions go through our minds on a daily basis. Using the Tarot cards and psychic intuitive abilities, this reading will give you the answers you need, want and deserve.
Career & Finance Reading - $75
This reading looks into all matters of finance. Why suffer in an unhappy workplace or dead-end job when you are meant for so much more? This reading looks into future accomplishments and road blocks ahead and how to prevent them. It can spate you from negative co-workers, and our readers can also advice you in career movement direction and tips through the reading.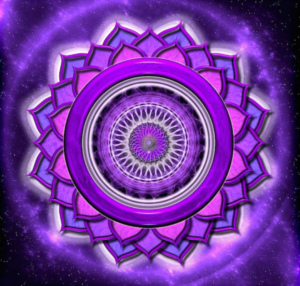 Past-Life Reading - $95
This reading looks into your past life, everyone has lives before our present, one's soul has traveled through many different phases in the course of its existence. Think of it as "soul-recycling". She can look into these past-lives using her intuitive ability and the Tarot cards to give you a detailed reading on not only how many of these lives you have traveled, but as well as the type of personality you carried in these lives. Knowing this information will guide you into a deeper spiritual side of yourself, knowing of what your true nature is.
Dream Analysis & Interpretation - $95
Dreams are believed to be doorways to the subconscious, pathways of our lives. By analyzing your dreams, you can unlock the door to your future, endowing your personal psychic ability. Dreams are visions of your life – told, if you will, as if a third person is telling a story. Asking the question: do you wonder what your dreams mean? Our readers specialize in analyzing your dreams to answer that question.
Psychic Intuitive Reading - $150
The Psychic intuitive reading allows her to analyze your spiritual and emotional thumbprint and interpret the meaning behind it. She will tap into your empathic psychic energy and begin reading to find answers. Common questions include: Why am I here? What is my purpose for this life? What is the lesson to be learned from: a past relationship; a past experience; an illness or injury; a pattern of events? Why did I have the parents I had? How can I have the life I deserve, transition to a career that fulfills me, or find a perfect partner?
Group gatherings available!
Please call for more information.